WoofBeach PALMS DOG NAIL TRIMMING GENEVA, IL
BOOK AN APPOINTMENT TODAY FOR DOG NAIL TRIMMING
CALL 630-389-9610

Our Passion
Here at Woofbeach Cove, our compassionate understanding, patience, and love for dogs goes into every single dog grooming.

Certified Staff
With a fully certified staff we have the skills and knowledge to do that custom cut you've always wanted.

Relaxing Facility
With our beach vibe you can be sure that your dog will come back wanting more and you'll have peace of mind!

Save With Us
Book online now, and remember breed cuts, weird cuts, we do them all.
See you at the beach.
Dog Nail Trimming Geneva, IL
Dog Nail Trimming Geneva IL is one of the walk-in services offered at WoofBeach Palms. Bring your dog in to see our professional groomers between the hours of 10 a.m. and 3 p.m.! No appointment necessary.
Keeping your dog's nails trimmed to a healthy length is an important part of good hygiene and their overall well-being. At WoofBeach Palms, our groomers are certified and trained to provide the best Dog Nail Trimming Geneva IL care for all of our valued four-legged clients.
Whether your pet is a puppy making their first visit with us, or an older dog who has had nail treatments before, our team knows how to put dogs at ease while we trim their nails without causing them any kind of discomfort.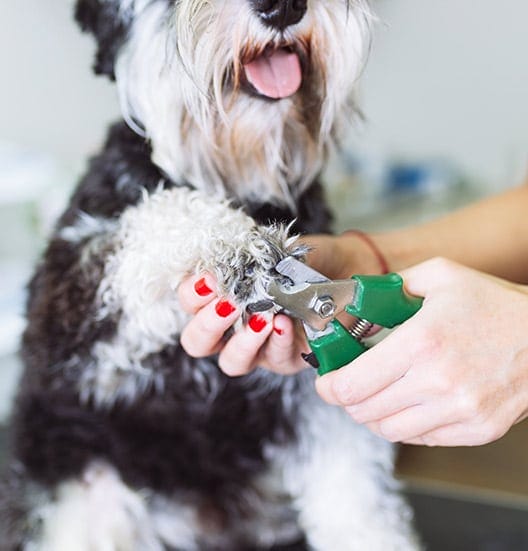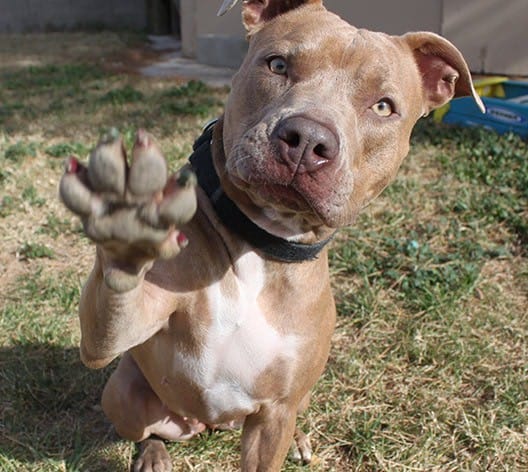 How often a dog should have their nails trimmed can vary, although for many once per month is generally the recommended frequency. Dogs that are indoors much of the time tend to need trimming more often because their nails don't wear down as much. Outdoor dogs, whose nails tend to wear faster due to walking on asphalt or sidewalks, can typically go longer between trimmings.
For some dogs the preferred Dog Nail Trimming Geneva IL method to trim their nails may be with the use of a nail grinder. An electric instrument designed for just such a purpose, a grinder simply sands down the dog's nails gradually instead of cutting it at once. Whichever method we use for your dog, you can be assured the experience will be pleasant for them at WoofBeach Palms! Our Geneva store, at 716 West State Street, offers a very welcoming environment designed to relax our canine customers. Stop in and see us!
Healthy Dog Equals Happy Dog
To schedule an appointment for Dog Nail Trimming Geneva IL or another of WoofBeach Palms professional grooming services, call 630-389-9610.