WoofBeach PALMS DOG EAR CLEANING GENEVA, IL
BOOK AN APPOINTMENT TODAY FOR DOG EAR CLEANING
CALL 630-389-9610

Our Passion
Here at Woofbeach Cove, our compassionate understanding, patience, and love for dogs goes into every single dog grooming.

Certified Staff
With a fully certified staff we have the skills and knowledge to do that custom cut you've always wanted.

Relaxing Facility
With our beach vibe you can be sure that your dog will come back wanting more and you'll have peace of mind!

Save With Us
Book online now, and remember breed cuts, weird cuts, we do them all.
See you at the beach.
Dog Ear Cleaning Geneva, IL
Available by appointment or as one of our walk-in services, Dog Ear Cleaning Geneva IL at WoofBeach Palms will help keep your pet's ears healthy and enhance their general well-being. Our team of experienced professional groomers will cleanse your dog's ears without causing them any discomfort.
Our store at 716 West State Street is all about providing great dog care in a relaxed environment that makes all of our canine clients and their owners very comfortable.
We know that ear cleaning is a task that some owners are hesitant to perform because, with some dog breeds, it can be tricky to cleanse their ears without going too deep. Be assured that your dog is in good hands at WoofBeach Palms – we love dogs and put patience and compassion into each and every groom we do!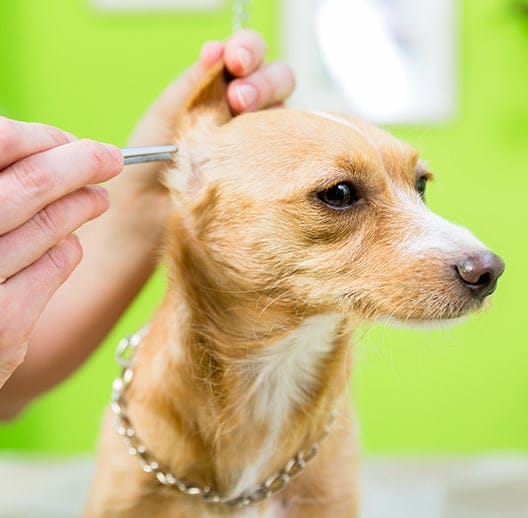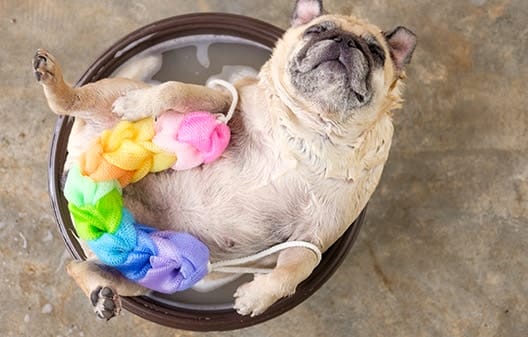 become more prone to infection and result in discomfort for the animal. How often Dog Ear Cleaning Geneva IL is recommended depends on the breed and activity levels, but once per month is a good general guideline. For more specific suggestions on what's best for your dog, call WoofBeach Palms at 630-389-9610 and ask one of our experienced groomers.
In addition to Dog Ear Cleaning Geneva IL, the other no appointment needed services we offer include dog ear hair removal, dog nail grinding, dog paw pad treatments, and dog teeth brushing. Each plays an important role in keeping your dog happy and healthy!
Healthy Dog Equals Happy Dog
Just stop in at WoofBeach Palms between the hours of 10 a.m. and 3 p.m. and let our staff handle the rest. Our unique "beach vibe" will leave you and your furry friend happy and ready to come back and see us again!
Call WoofBeach Palms at 630-389-9610