WoofBeach PALMS DOG TEETH BRUSHING GENEVA, IL
BOOK AN APPOINTMENT TODAY FOR DOG TEETH BRUSHING SERVICE
CALL 630-389-9610

Our Passion
Here at Woofbeach Cove, our compassionate understanding, patience, and love for dogs goes into every single dog grooming.

Certified Staff
With a fully certified staff we have the skills and knowledge to do that custom cut you've always wanted.

Relaxing Facility
With our beach vibe you can be sure that your dog will come back wanting more and you'll have peace of mind!

Save With Us
Book online now, and remember breed cuts, weird cuts, we do them all.
See you at the beach.
Dog Teeth Brushing Geneva, IL
Dog Teeth Brushing Geneva IL is one of the convenient walk-in services offered at WoofBeach Palms. Just stop in for a visit with us at 716 West State Street between 10 a.m. and 3 p.m. and treat your dog to professional teeth cleaning! Regular care for sound dental hygiene is the most effective way to keep your dog's gums and teeth in good condition.
Let our groomers brush your dog's teeth – it's a service that doesn't take long and we're experts at handling dogs with care and compassion! Even with a consistent at-home dental care schedule, adult dogs should have a profession dental cleaning at least one time per year. These cleanings let us evaluate your dog's general oral health while Dog Teeth Brushing Geneva IL prevents tartar buildup, gum disease or gingivitis.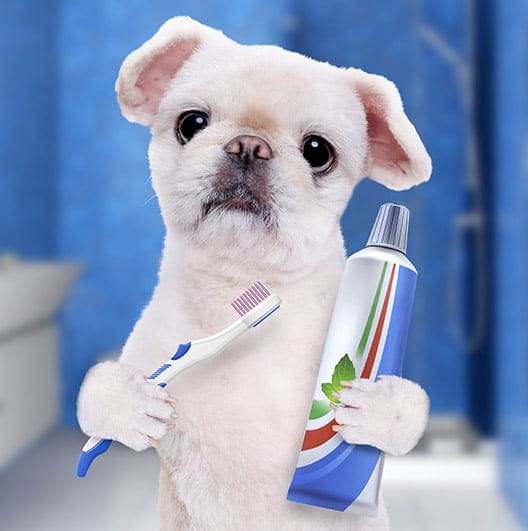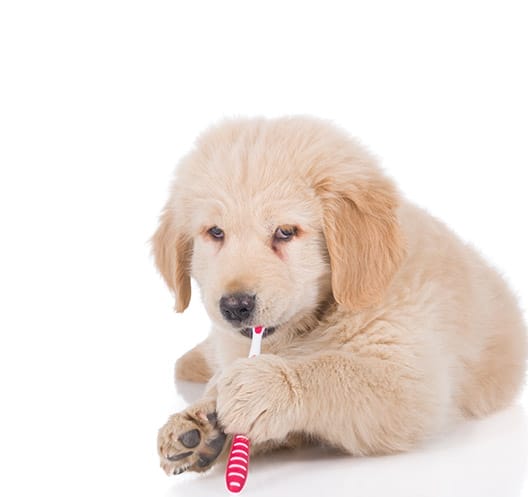 Fun Facts About Your Dog's Teeth:
*Puppies have 28 temporary teeth, with 14 located in the upper jaw and 14 in the lower. These teeth generally erupt when the puppy is around three or four weeks.
*Research shows that by the age of three, as high as 80 percent of dogs show warning signs of gum disease. Build-up of yellow and brown tartar along the gums, inflamed gums or bad breath are common signs.
*Smaller breeds are more prone to get periodontal disease than large breeds.
*Broken teeth are a frequent problem particularly among dogs that spend lots of time outside. The canine teeth of active dogs allows them carry things, so if these essential teeth break the animal may benefit from a metal crown as a replacement.
*Dogs have six permanent teeth that have three roots each, and 14 teeth that each have two roots.
Healthy Dog Equals Happy Dog
Brighten your pup's smile with Dog Teeth Brushing Geneva IL!
Stop in at WoofBeach Palms between 10 a.m. and 3 p.m. or call to schedule an appointment at 630-389-9610.