WoofBeach PALMS DOG GROOMING GENEVA, IL SERVICES
BOOK AN APPOINTMENT TODAY FOR DOG GROOMING
CALL 630-389-9610

Our Passion
Here at Woofbeach Cove, our compassionate understanding, patience, and love for dogs goes into every single dog grooming.

Certified Staff
With a fully certified staff we have the skills and knowledge to do that custom cut you've always wanted.

Relaxing Facility
With our beach vibe you can be sure that your dog will come back wanting more and you'll have peace of mind!

Save With Us
Book online now, and remember breed cuts, weird cuts, we do them all.
See you at the beach.
Dog Grooming Geneva, IL
For Dog Grooming Geneva IL by experienced, trained professionals, bring your canine friends to WoofBeach Palms! Located at 716 West State Street, WoofBeach Palms presents a relaxing environment where both dogs and their owners are welcomed by an "at the beach" vibe.
Visit us today for the following Dog Grooming Geneva IL services that will keep your pup looking and feeling good. (Available by appointment at 630-389-9610 or without appointment during walk-in hours of 10 a.m. and 3 p.m.)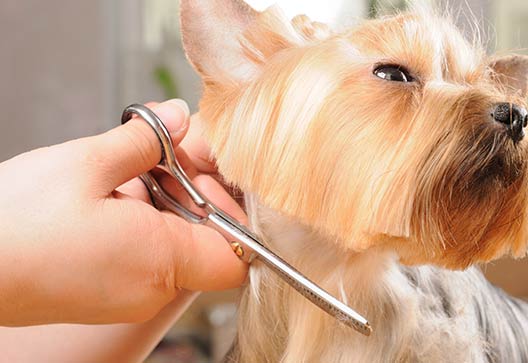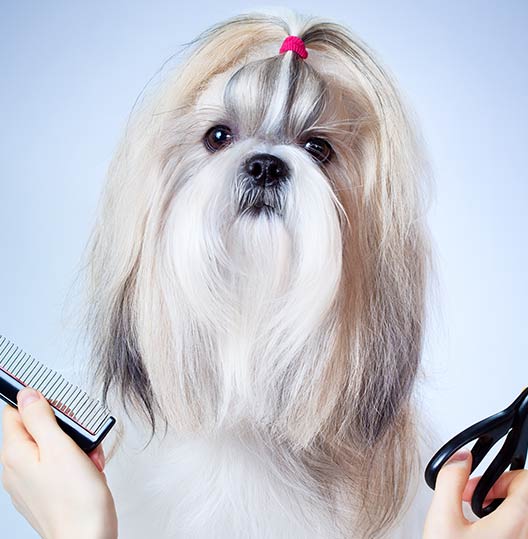 Dog Teeth Brushing
It's vital for your dog's oral hygiene – especially if they're older – to have consistent teeth cleaning. Besides cleaning away plaque and tartar, brushing your dog's teeth allows our groomer to inspect for other issues in the dog's mouth that could eventually become a problem. Plus, when the brushing is finished, your pup's breath will be refreshed!
Nail Trim, Nail Grinding
While keeping your dog's nails to a healthy length is important, it's a chore that some pet owners do not enjoy because of the chance they might accidentally clip the veins that grow within the nails. To avoid this risk and assure the process goes painlessly for your dog, allow the experienced Dog Grooming Geneva IL team to trim your dog's nails! Generally, we recommend that if you're hearing their nails "clicking" on the floors of your home, bring your dog into WoofBeach Palms for a trimming.
Ear Cleaning, Ear Hair Trim
Like healthy teeth, healthy ears are of course essential for your dog's well-being. We'll perform a cleaning painlessly and quickly for your dog. If the hair within the ears is too long and causing discomfort and trapping dirt, we can trim the hair. It will help keep the ear canal clean and healthy so your dog will have no problems with infections or discomfort.
Call WoofBeach Palms at 630-389-9610 and schedule your next Dog Grooming Geneva IL with us!